How It Works

Choose your locations
Select regions and locations for your deployment

Select Arcus Connect Port
Choose between 1GB and 10GB for your bandwidth

Virtual Circuit Options
Choose CSP, VC type, VC bandwidth, and VC term for each Virtual Circuit What is the Apcela Arcus Platform?
The Apcela Arcus Platform enables enterprises to seamlessly integrate core data centers, regional offices, and remote users with SaaS and IaaS Providers, all as a service. With a software-defined approach and the ability to push security to the edge, the Apcela Arcus Platform extends the traditional enterprise WAN to the cloud.
Comprised of three components, Arcus Connect, Arcus Secure, and Arcus Intelligence, this Enterprise Mulicloud product is a complete solution featuring connectivity, security, and analysis. Learn more: Arcus Platform.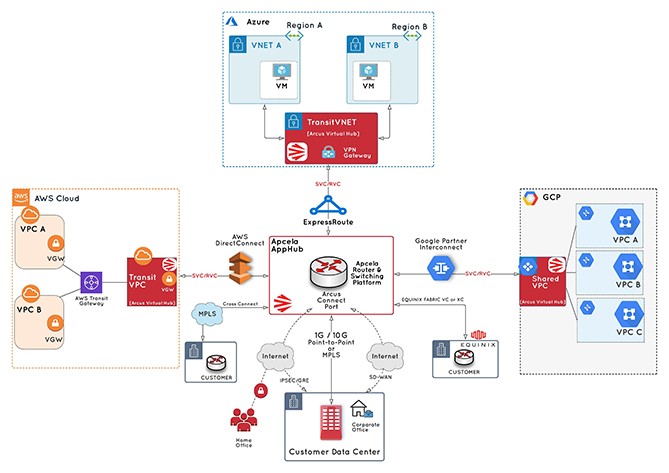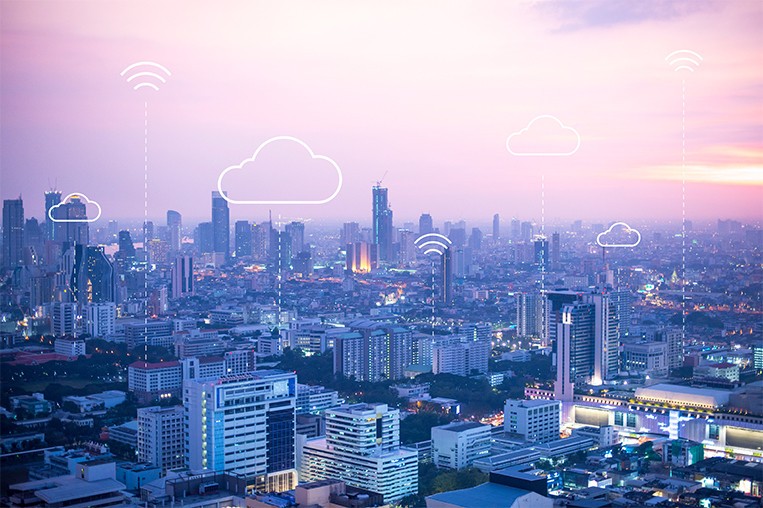 Why Apcela?
With a broad expertise and network management offerings, Apcela provides a holistic approach to your enterprise's needs. Balancing your priorities to create the plan best fit for you, Apcela proves to be a valuable partner in helping you achieve your goals.
We at Apcela want to help enterprises avoid the pitfalls of single-vendor reliance and have relationships with a number of cloud providers right at the source. Our AppHubs can lift and shift existing stacks to avoid changes within vendor relationships and can manage this all with minimal changes in your teams' day to day while fulfilling the improvements you seek. See more in our Arcus Multicloud Solution Brief, or feel free to contact us.
Why use our portal?
This order portal was created to expedite the quoting and ordering process. Simply fill out the questionnaire to be redirected to a payment portal. At Apcela, we always aim to #GoFaster.